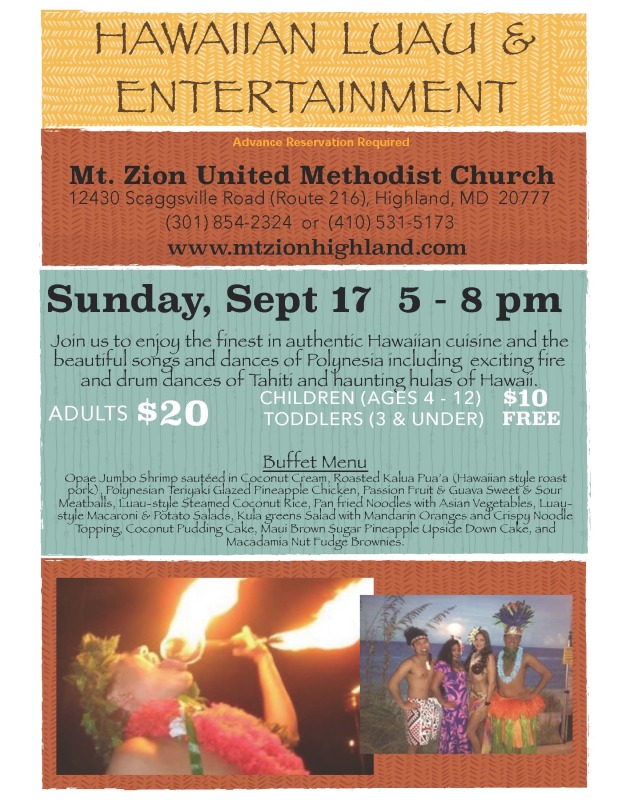 Seated Chair Class Summer Schedule. We take seriously the need to care for this wonderful God given body throughout the summer, too; so, Seated Chair Exercise class will continue at its regular time through August. All are welcome. Wear comfortable clothes and shoes. There is no fee. Wednesday mornings 9:30 -10am in the Chapel on the main floor EXCEPT THERE WILL BE NO CLASS JULY 19 AND AUGUST 16.  Any questions, please contact the office
Mt. Zion UMM Upcoming Events 2017: November 10-12 Mt. Zion UMM Men's Retreat, Pecometh Riverview Retreat Center, Centerville Md.
Please join us to study the book of First Corinthians this summer – starting 7/17/2017.  We will use First Corinthians: Living Love When We Disagree by Melissa Spoelstra to direct the study.  This is an opportunity to look at our disagreements at home, at work, in the church; and find ways to workout our differences with grace and humility, always showing the love of Christ while still remaining true to what we believe.  Based upon the 1st letter by the apostle Paul to the Corinthians, 1st Corinthians will provide the foundation to deal with differences and division through living and sharing the radical love of Jesus Christ.  See Mt Zion's Facebook page for more details.

Sound booth Help Needed - One Sunday Per Month:  Sound help needed @9:00 service (arrive by 8:30).   Will train on how to setup and operate sound  system.  Flexibility with scheduling.   

PowerPoint Team needs more volunteers to help prepare and project the slides for both the 9:00 am and 11:00 am services. Training will be provided.